Localwise is the local job board connecting students and community members with jobs at local businesses. At Localwise, they believe stronger local businesses create stronger local communities.

Craigslist is a good source of job listings in a specific location. Jobs are listed by location and category. You can also post your resume to your local Craigslist site.

SF Youth Jobs+ is a city-wide program to help young adults (ages 16-24) find employment.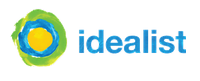 Idealist is all about connecting idealists – people who want to do good – with opportunities for action and collaboration.
GrooveJob.com focus only on part time jobs, teen and student jobs, summer & college jobs and internships for students.

MonsterCollege provides entry level job listings, internship listings, a social community, and advice for college students and recent grads. New graduates looking to enter the workforce can use MonsterCollege to prepare and find out about recruiting fairs and placements from company and university postings.
Search and apply for entry level jobs. CareerRookie.com connects students and recent graduates seeking internships, part-time jobs and entry-level positions with the nation's top employers. Users can also post resumes, get the latest news on companies and industries, sign up for automatic job alerts, view local career fairs and tap into advice on everything from writing resumes to on-the-job success – all from entry-level point of view.
Provides employment resources and localized job listings for many companies across the United States. A large portion of the workforce, whether young or inexperienced, are looking for entry-level jobs, and our site caters to that segment of the job market.