What started as a shift of direction for Conversations For Good is now on track to become a powerful agent of change for Oakland's underserved youth. Regarding the need for the transition, Executive Director Tammy Chan shared, "It was hard to track any measurements [with the old business model] … and it wasn't impactful at all." This brought Tammy to look into more options on a larger scale, and in doing so, to MarchLa'Rina Davis.
As a pro bono Consultant for Conversations For Good, MarchLa'Rina has had an active passion for youth development and programming since the age of 13, when she worked with Boys & Girls Clubs of Metro Phoenix and later the South Mountain YMCA. MarchLa'Rina then translated this passion of hers into her studies at Arizona State University (ASU), where she earned both her bachelor's (interdisciplinary African Diaspora and Justice Studies) and master's (higher and post-secondary education/educational technology and liberal studies) degrees. Soon after, she brought her talents and passion for youth development to Boys & Girls Clubs of Greater Washington D.C., Intel Computer Clubhouse, and later Director of Teen Services where she managed five core programs and impacted the lives of a number of young adults. There she saw firsthand the issue of gentrification and its negative impact on young adult lives — a phenomenon also on the rise in the West Coast with the tech boom.
Tammy saw this issue and responded with a youth program in collaboration with Oakland hub Youth UpRising. Youth UpRising, opened in May 2005, has become an integral part of Oakland, serving approximately 300 people each day in areas of health and wellness, career and education, arts and expression, and civic engagement. Interested in Conversations For Good's robust portfolio of career advisors, they took on the project.
Conversations For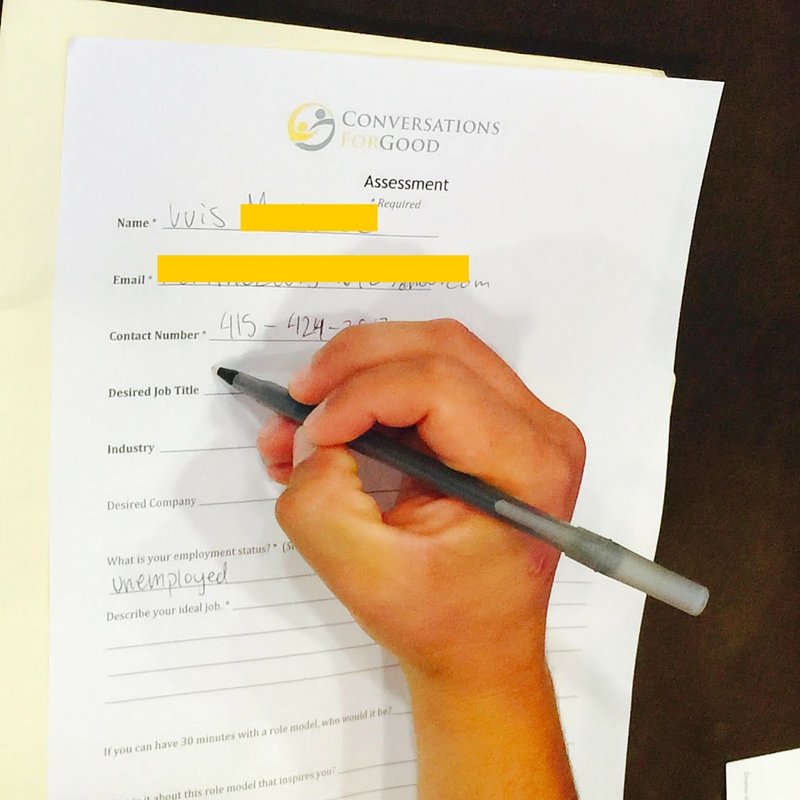 Good's first cohort takes the original idea of mentorship to the next level. The cohort of 12 young adults, ages 18-25 years old, ranges across the ethnic spectrum, including several parents as well. The organization is working closely with Social Enterprise team's Operations Manager, Cecilia Griffin, and Career Consultation Coordinator, Dorine Mata-Hinds. Although the program is in its initial stages, they have big plans in the works for these participants: guest speakers, workshops, and the creation of career development opportunities. However, they are especially aware of the unique set of needs that this cohort faces: In many instances, being from underserved communities, developing a career may take the backburner for these participants, while they simply strive to survive with minimum wage jobs. Conversations For Good is in the process of interviewing each student one on one to assess what their individual needs are. That way, all future programming will be targeted to address their needs, not only making this the most beneficial experience but also the most time-saving and efficient. Conversations For Good is taking a 360 approach, putting the cohort's needs first, and addressing the issues most important to them: their journeys to becoming financially stable, as well as tapping into their passions, and from there, finding themselves engaged in a meaningful and fulfilling career.
Photography by MarchLa'Rina Davis, courtesy of Phoetic Poetography.